Accent the Positive, Divest the Negative, and Make it Shine!
Perhaps you've heard the adage "never buy a car on a rainy day." The thought behind it is that on a rainy day, even a faded old car will look shiny, and it's hard to spot imperfections when it's covered in water droplets. If you're going to be selling your business, you need it to look good on any kind of day and be ready for the intense scrutiny of an educated buyer.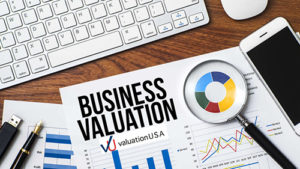 What is your business worth?
The answer is: Whatever someone will pay for it. But someone is likely to pay more if you have groomed the business to shine, and don't mean just on the surface, but a thorough internal and external examination and reconditioning of the framework, personnel, assets, liabilities, and bottom line.
Some suggestions:
A. Develop steadily improving targets for your financial objectives, including:
1. Pretax earnings as a percentage of sales.
2. Sales growth, as a percentage, per year.
3. Gross profit margins.
These are some areas we look at, and they may apply to your business:
• Eliminate unnecessary transactions with family member including owners.
• F&I results – an area that can be enhanced quickly with qualified top consulting – this will more than pay for itself.
• Normalize Your earnings – so transactions will be more in line with what a purchaser would incur.
• Eliminate excess owner compensation.
• Establish market-based rent.
• Establish strong non owner management.
• Reduce Variability of financial results by eliminating or mitigating typical industry risk factors.
• Remember there is more value in realizing incremental profits than potential future profit enhancements.
• Accentuate realized profits rather than offer promises of what can happen in the future.
• Eliminate specialty payments to owners. A specialty payment is a "direct-to-owner payments" from finance and insurance providers as well as other business vendors/providers whereby the provider agrees to "upcharge" the dealership for the products and then after a period of time pay such amounts back to the owner(s).
B. Enhance and streamline financial reporting systems so they are available in a reasonable time period such as 5 business days after month's end. This eliminates large year end adjustments – which indicate potential risk.
C. On the balance sheet, write off any unusable or unsaleable assets and make sure liabilities are reasonably stated.
D. Obtain statistics from your industry and prepare reports highlighting where you exceed the averages.
E. Develop and print high quality brochures with your products or services clearly defined and past accomplishments and sales records chronicled.
F. Make sure your online reviews are sterling. Hire a reputation management or PR firm if necessary to go after negative opinions and try to repair the wounds. Have testimonials from top customers and make them visible.
G. Have a clear-cut organization chart for staff and be sure every position is clearly defined, with expectations and performance reviews readily available.
H. Have a professional appraisal of your real estate business prepared by a reputable and respected appraisal firm. Consult with a qualified dealership business appraiser and or broker.
Need help with any of this? We are Business Valuation Experts

At ValuationUSA this is just the beginning. We've been working with companies in dozens of industries, helping them put their best foot forward with a comprehensive approach and primary goal of getting the best possible price for their businesses. You may reach ValuationUSA at (612) 435-6240 • E-mail kkleckner@valuationusa.com